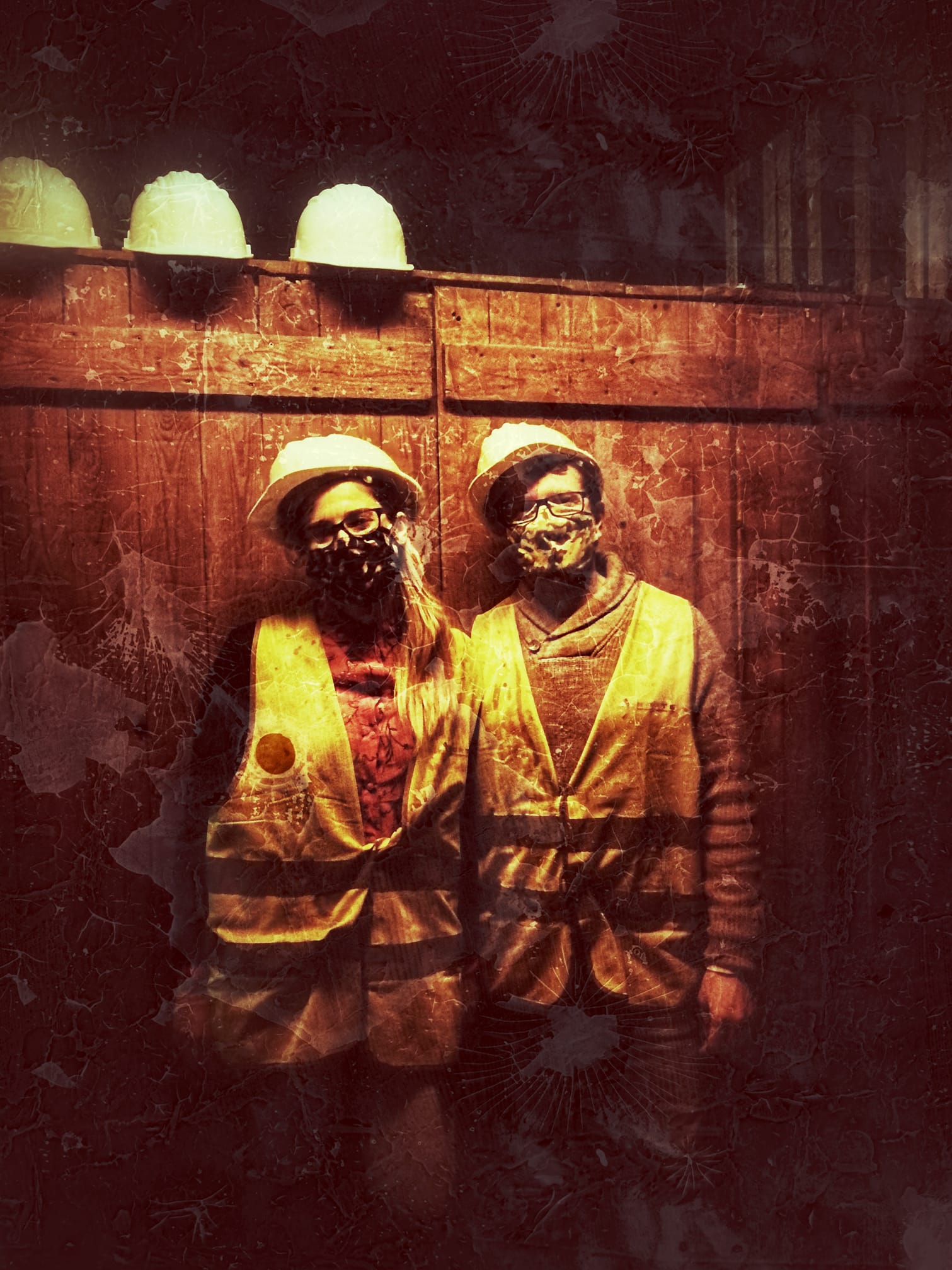 Collapsed Darkside, Milano
Read Time:
2 Minute, 45 Second
from 2 to 6 miners.
1st generation.
Thriller, Dark.
Welcome to Darkside; if you expect the classic Escape Room with puzzles, traditional with padlocks or new generation with automatisms, you will be disappointed but not unhappy (I guarantee you). DarkSide doesn't create classic ER; it creates concept rooms, in which the escape is not only physical, but also interior. A laboratory of experiences, in which the same settings and scenography push you to search in the bowels of the game and of yourself; Collapsed is set in a mine to be precise, but also Dark Room, which I will talk about in another article, is the reproduction of a cathartic journey, a story of rebirth. 
Kader welcomed us, an exceptional Master, very careful and, above all, good at adapting to the players both as "acting" interaction as in providing help. We wear reflective jackets and protective helmets, and we enter the room, separated. I was honestly very hesitant, as I hate the presence of actors; indeed, as soon as I saw a presence enter the room, I crouched down covering myself and I started to hyperventilate. But the Master managed to put me at ease and afterward he accompanied us jokingly throughout the experience. 
The sensorial reproduction of the environment is mistral: no music, only indistinct noises, sometimes the lapping of water, sometimes the hammering of metal objects (pickaxes), the darkness of the subsoil, the scent of dust and earth, or perhaps the suggestion makes you feel smells that are not in that place. There is no timer inside and this makes the experience even more immersive; we were so busy that it never even occurred to us to ask how much was missing. 
The puzzles follow each other in a linear mood, but DarkSide goes further and creates a game within the game; puts you in trouble, distracts you, "kidnaps" teammates that you then you have to free (it is informed that Xand has not been abused during the session). Shortly, you have to commit yourself if you want to go out. 
The puzzles difficulty is not high; therefore, I recommend it, if it's as first experience, with a team of four. In some places  some agility is assumed, to keep in mind for people with motor problems, such as the reproduction of narrow spaces for those who suffer from claustrophobia. Interesting to know that the game is also available in English. 
Darkside doesn't provide a difficulty level of the ER. in our opinion, it's a medium-high.
Something must happened in the Yamhana mining complex during the night. A few hours ago, the entrance-exit officer of the mine contacted us, after preventing access to the workers of the next shift. No one on the night shift came back after their hours of work. Communications with them are impossible. Their GPS signals do not exist. Only one activates intermittently, but it could be equipment interference. The seismograph did not register ground vibrations. 
We need you to go down into the depths of the mine with extreme caution and understand what happened. And if there are any survivors, take them out with you. Keep in mind only one thing: if you look at the abyss for a long time, the abyss in turn will look at you.